We actually had fun scouring the new neighbourhood every weekends.Our usual hang out place would be Damansara Uptown, and the same row particularly, Kajang Sate Haji Samuri, Damansara Hokkien Mee, Hing Loong Taiwanese Noodles, etc are just a stone throw away from our new place. I'll start Restoran Lam Mee first, according to
KY Speaks
, its actually the sister outlet of
May King Lam Mee at Pudu
.
The menu and pricing clearly shown that theres only 5 items on the menu, so food is served lightning fast, 2 minutes after they placed your order. Talk about economies of scales and efficiency. You get to choose from a wide variety of noodles such as the thick noodles, thin noodles, kuey teow, mee hoon and mee for your own curry mee. lam mee or hor fun soup.

The chilli dipping and belacan is really good, in fact it is a saving grace for their bland curry mee.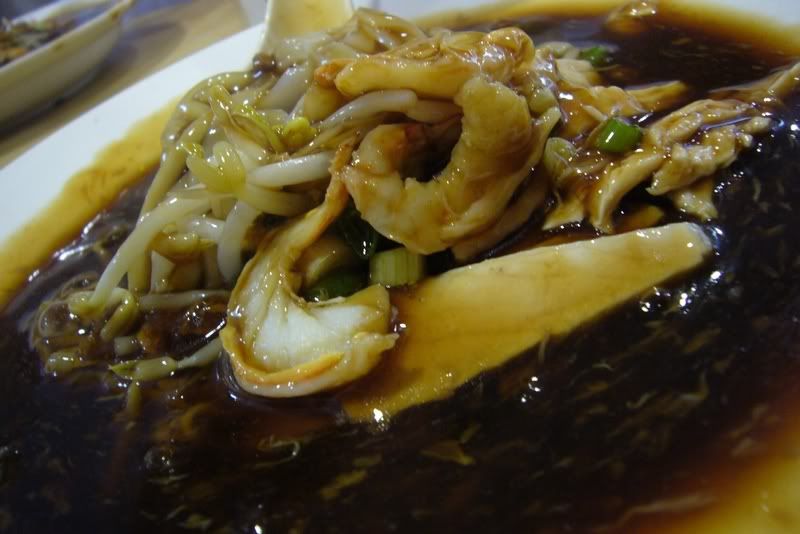 I had the Lam Mee with thick noodles, the traditional way, the thick gravy having a few slices of prawns and meats floating upon. It is quite good actually, but it lacks of some 'wow' factor that keep patrons from coming back.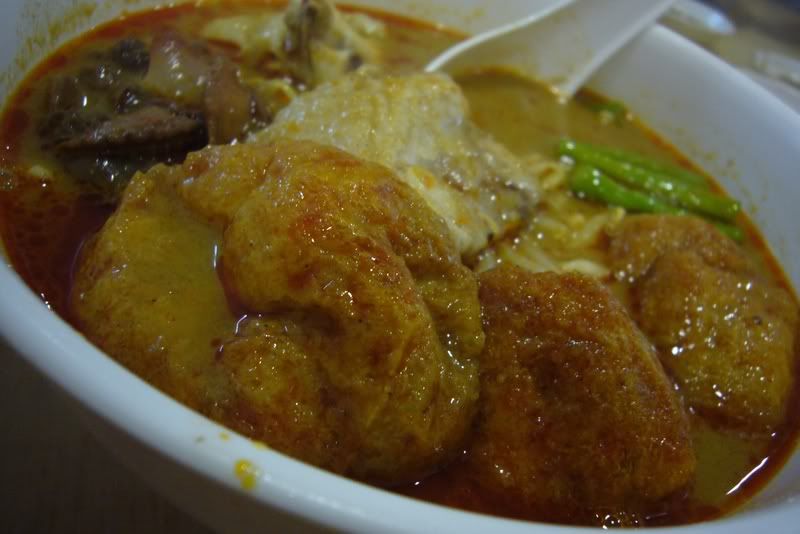 The curry noodle that comes with taufu pok, cockles, chunks of chicken meat, and long bean is a total rip off. The curry taste is not intense and it is santan landen. Usually we will not throw caution to wind about calories and cholesterol when you eat good curry mee but this bowl of curry mee is just so jelak.